It's almost Halloween witches!!
I thought I would chime in today before all of the spooky festivities begin with a little, err large, Halloween recap of sorts.
From adult beverages and vegan pumpkin recipes to orange/black furniture makeovers and thrilling tablescapes – you know you can read it all here at the asylum.
Get your vodka and gummy bears ready, we are diving in witch feet first to a few of my favorite Halloween posts from years past.
This is the ultimate guide to Halloween 2018!!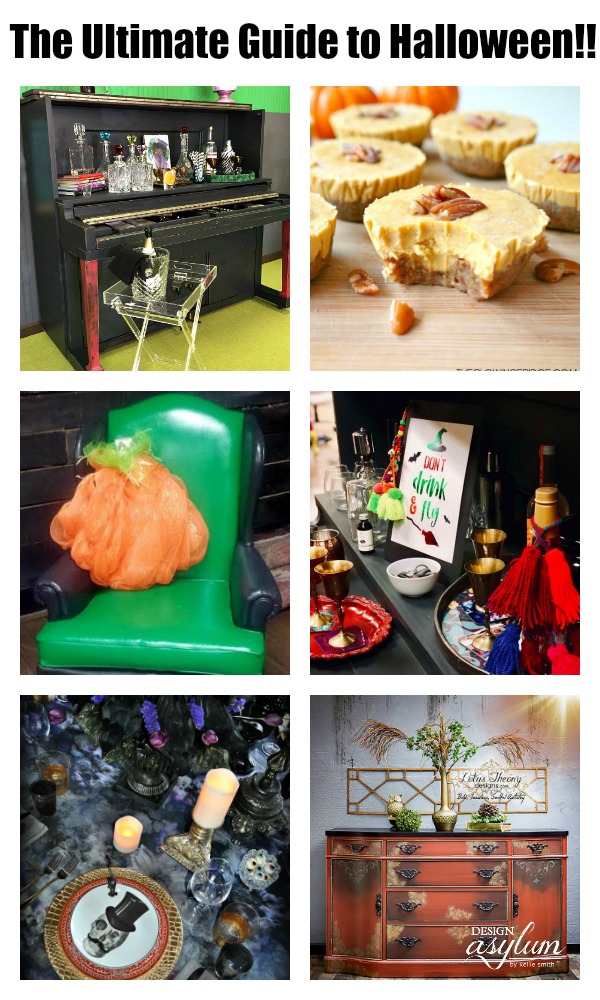 ---