It's almost Halloween witches!!
I thought I would chime in today before all of the spooky festivities begin with a little, err large, Halloween recap of sorts.
From adult beverages and vegan pumpkin recipes to orange/black furniture makeovers and thrilling tablescapes – you know you can read it all here at the asylum.
Get your vodka and gummy bears ready, we are diving in witch feet first to a few of my favorite Halloween posts from years past.
This is the ultimate guide to Halloween 2018!!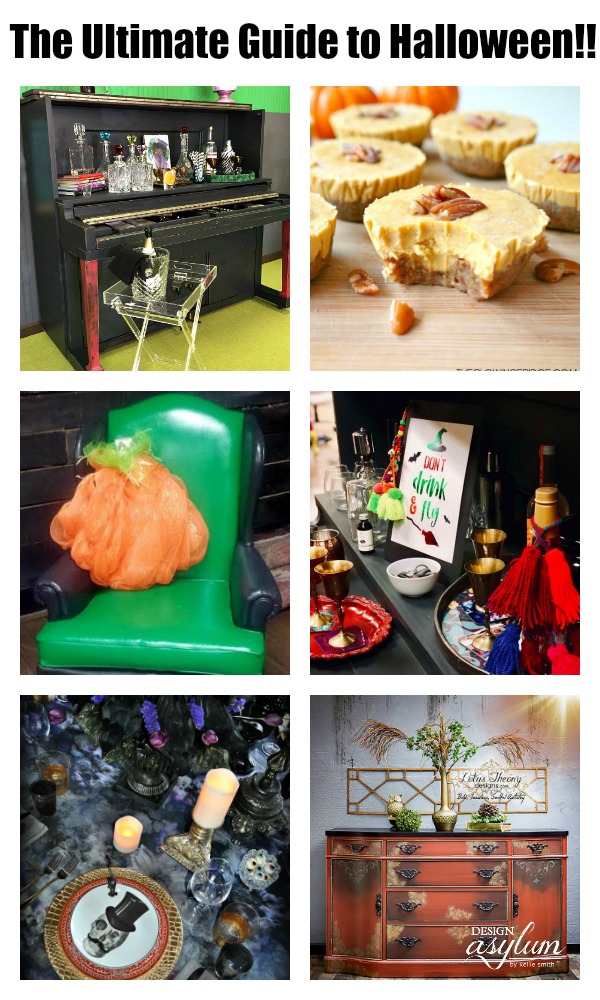 Paint a Dresser Orange and Black
This Velvet Finishes makeover incorporates our rust colour Captivating, plus an array of other colours, glazes, and metallics. If you want to get your shine on, and I'm not sure why you wouldn't, click below to view this fabulous furniture makeover from Lotus Theory Designs.
Make a DIY Halloween Stencil Sign
Stencil Revolution was gracious enough to provide me with this killer witch's stencil. I had the perfect place and use for it. Enter my DIY Halloween stencil sign.
She rests in peace on my DIY Piano bar. 😉
Stock your Piano Bar
Speaking of my piano bar, you've got to check out my tutorial.
Any excuse to put a good bar to use, right?
Make a DIY Pumpkin Wreath
Oh, and that time that I made a deco mesh pumpkin wreath – that was fun!
Eat Vegan Pumpkin Recipes
No Halloween is complete without a bit or a lot of pumpkin.
Get your fix with these delicious and vegan pumpkin recipes.
Set a Halloween Tablescape
Find your Halloween party inspiration from these 13 spooky Halloween table settings…
We even created our own dark and moody Halloween tablescape at Boho Luxe Home.
Our Bryony Storm Dorian table linen is giving this party life right now! Shop all fabric by the yards, here.
Mix up a Halloween Cocktail
I saved the best and most obvious for last.
Here are 10 to-die-for Halloween adult drinks that will help you celebrate this holiday the right way.
I could go on and on, but I'm going to stop here and enjoy my vodka and gummy bears now.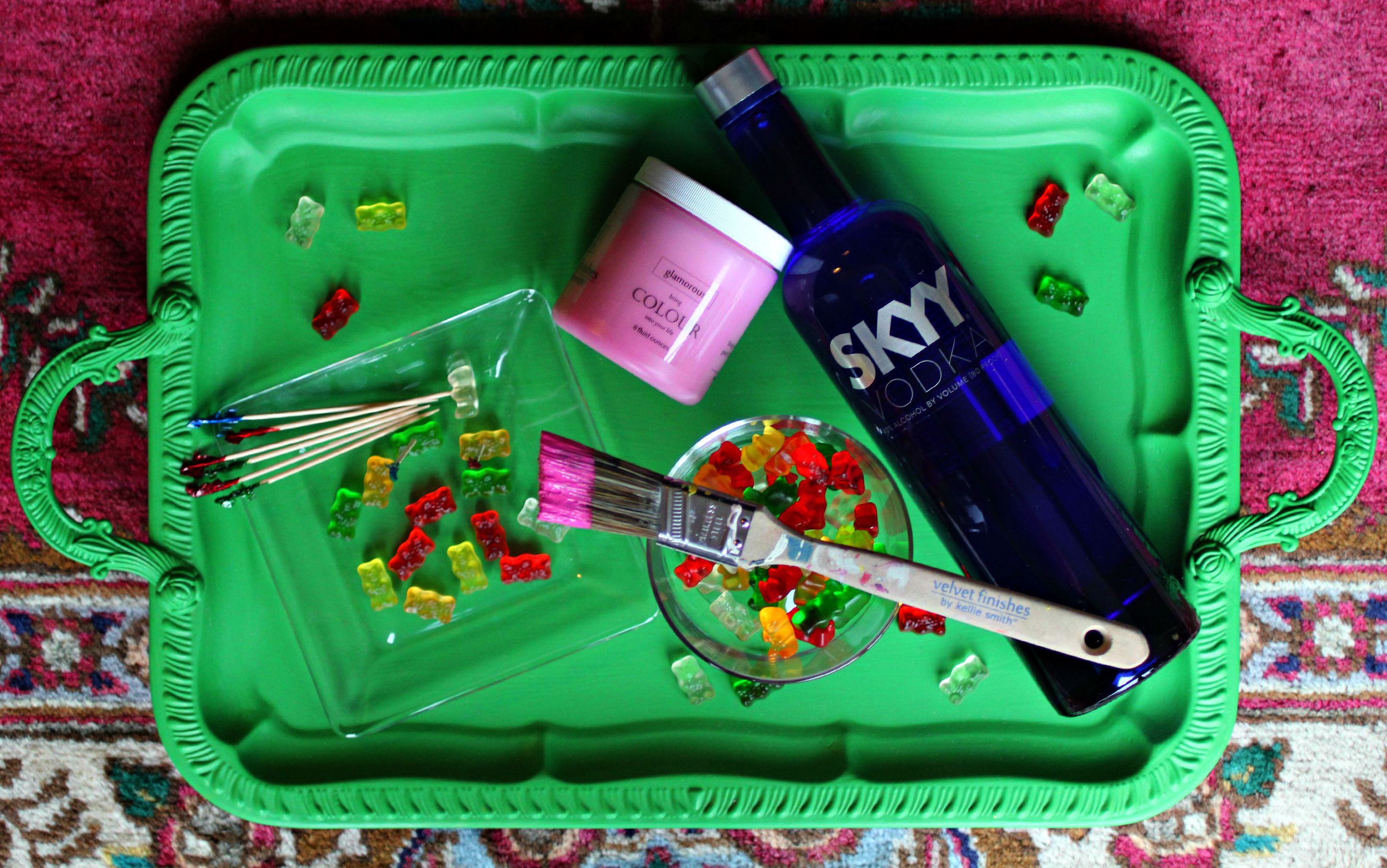 How will you be celebrating Halloween this year?
Cheers to Halloween 2018 bitches!! witches!!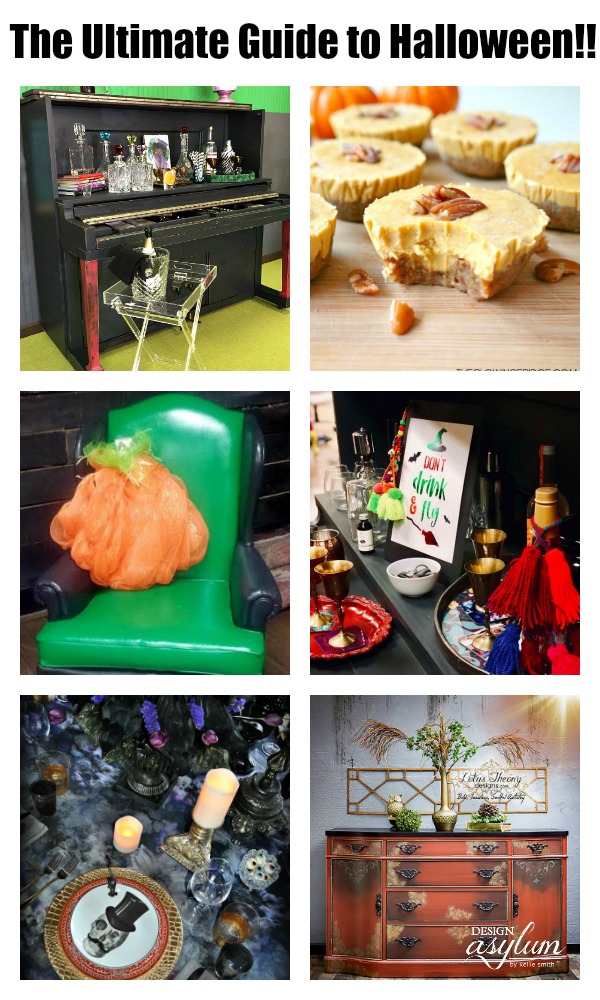 ---