Bianca from Lotus Theory Designs is back, baby! You remember her from these Velvet Finishes posts, right?
Today, she is going to teach us how to accent furniture with metallic paint.
Ahh, metallic paint – something that adds a bit of shimmer, shine, luxe, and gorgeousness to a piece of furniture!
We offer three different metallics at Velvet Finishes – gold, pearl, and silver.
All equally fabulous.
Enough from me, Bianca is going to take over now – get ready to get your shine on!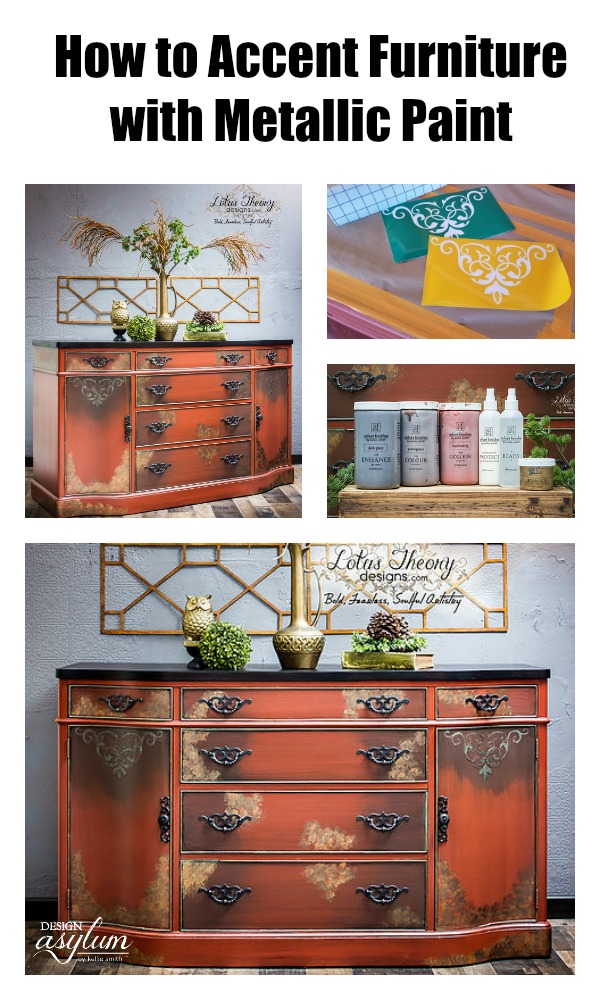 ---