Bianca from Lotus Theory Designs is back, baby! You remember her from these Velvet Finishes posts, right?
Today, she is going to teach us how to update furniture with paint!
We all have old, perhaps outdated furniture pieces that are screaming for a makeover.
Refinishing thrift store, roadkill rescues, garage sale finds, etc. is a rewarding task.
Whether you're a beginner or an old pro – DIY furniture makeovers are something that anyone can do.
Well, as long as you have my secret weapon in your arsenal…
VELVET FINISHES FURNITURE PAINT
Bianca is going to take over now and show you just how powerful furniture paint is…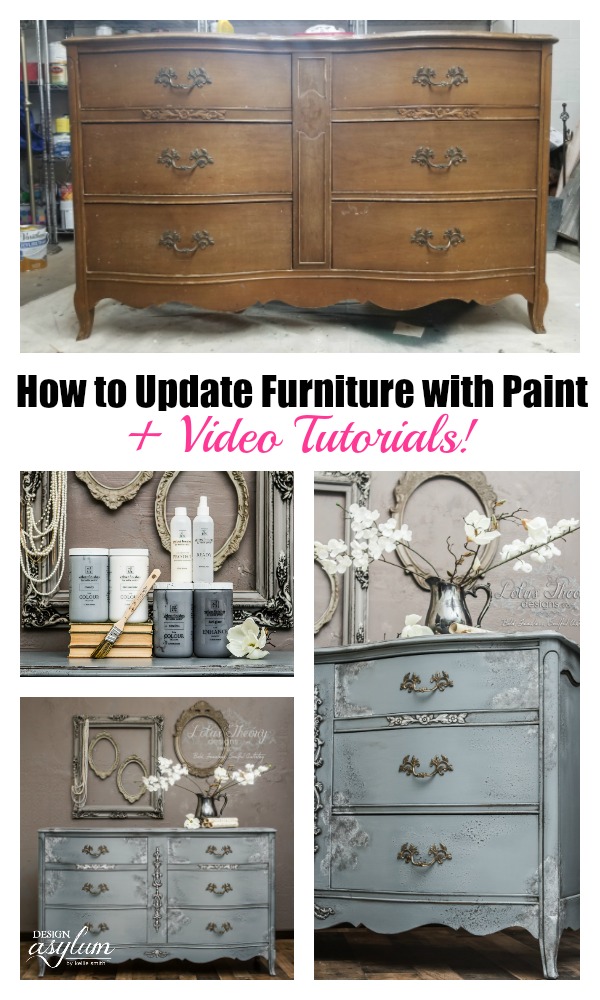 ---