I'm sure it's no surprise to know that I like things colourful – even Christmas decor. While the traditional red and green colour scheme is beautiful, I prefer a modern take on holiday decorating. Let me show you what I have in mind…get your jingle bells on, it's time for a colourful Christmas!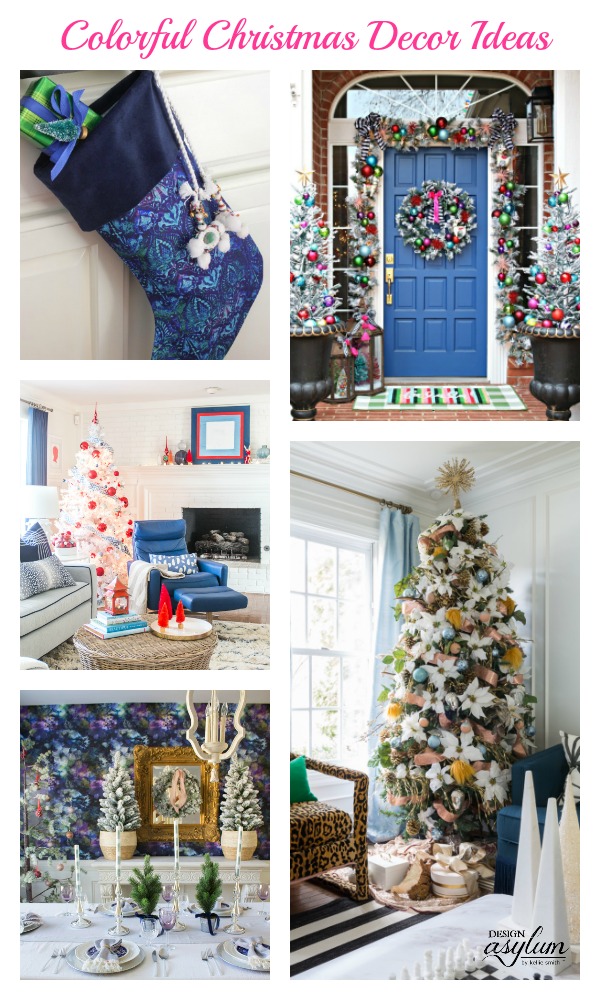 Of course we are going to start this post with one of my favorite colours, black. This DIY white and black ombre tree is what Christmas dreams are made of.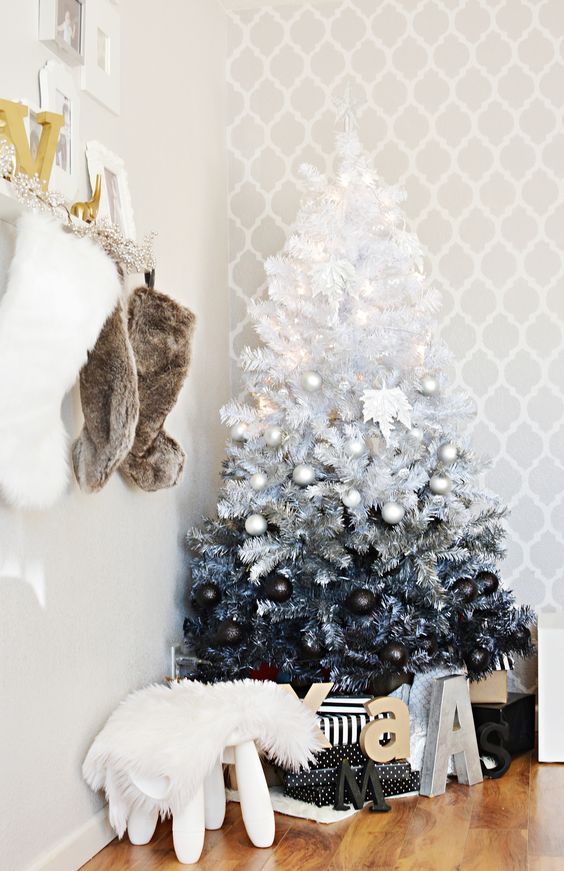 Hello colour, texture, art, patterns, rainbows, dogs, and glitter. You know that this house is filled with glitter. 🙂
This green and blue colour palette is to die for! Our Boho Luxe Home stocking sure did make a grand statement in ConfettiStyle's holiday home decor. Be sure to check out Shelly's coordinating tree and tablescape.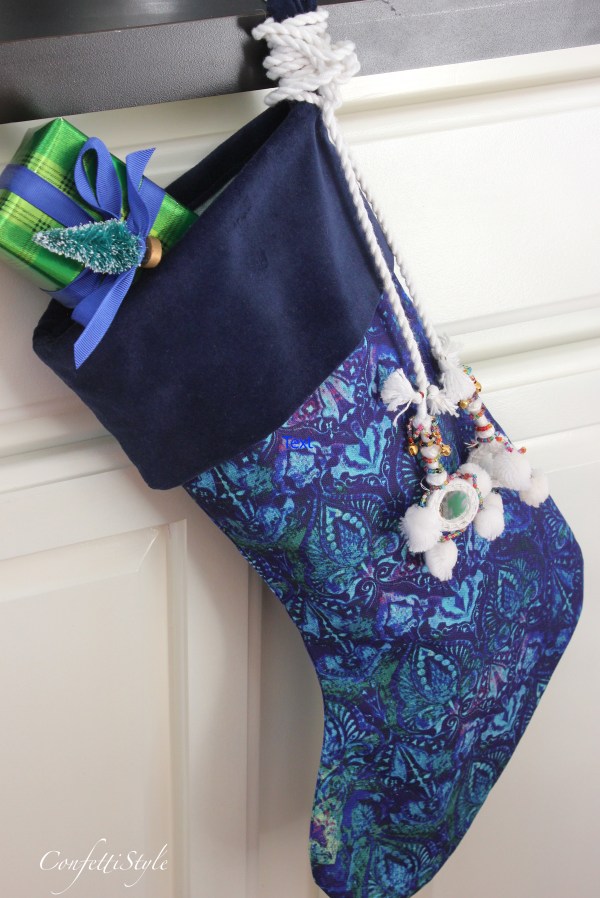 Let your Christmas tree be as merry and maximalist as your heart desires!
This galaxy Christmas tree is…you guessed it…out of this world!
Yuni from Love Your Abode absolutely rocked our Boho Luxe Home peel and stick wallpaper in her holiday dining room makeover. Her wallpapered wall is stunning! See her tutorial, here.
Dimples and Tangles never disappoints me. I mean just look at her colorful porch decor…
With so many colour options, these little bottle brush trees are one of my favorite decor options!
Poinsettias are always such a classic filler on Christmas trees, and they add so much cohesion and impact for not too many dineros. – Just ask the brains behind this beauty over at Jeweled Interiors.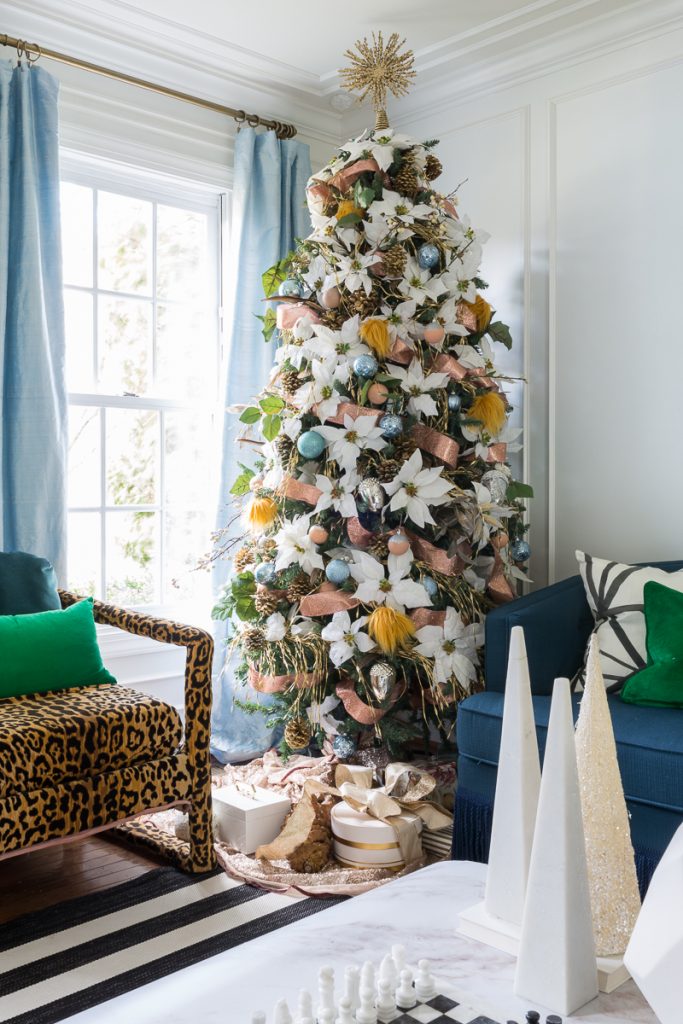 Red, pale blue, and white Christmas decor? Yes, yes, yes!!!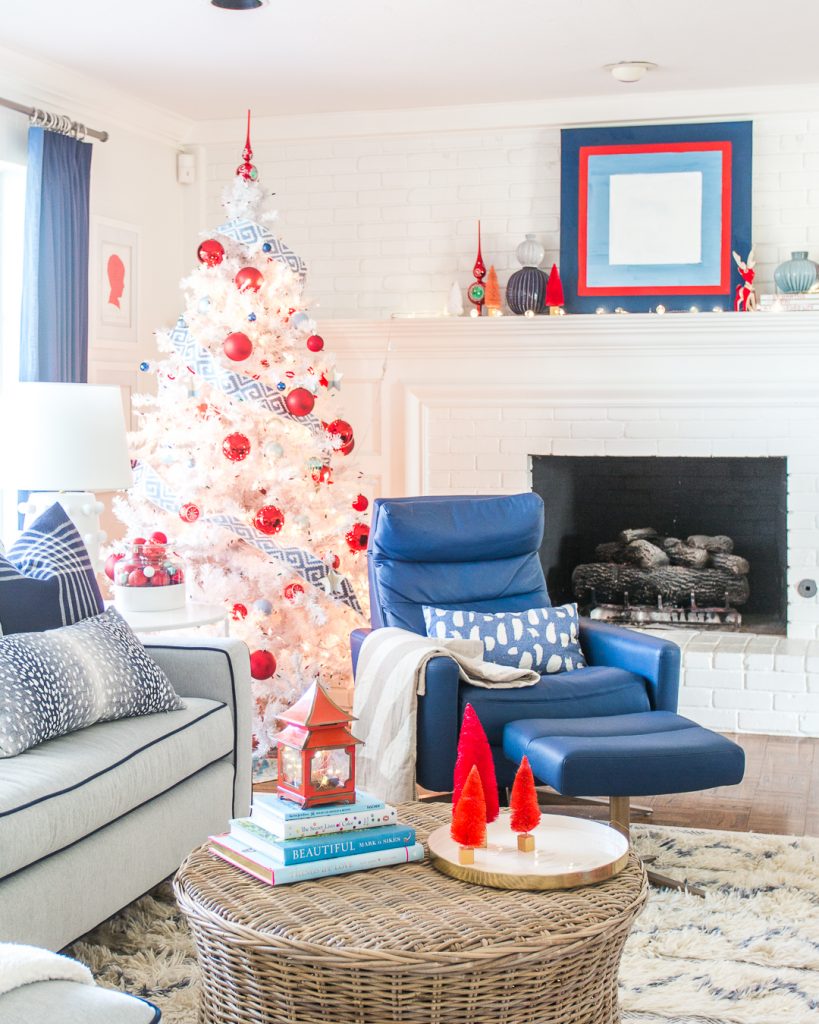 Pink, tassels, green, and gold – I will take this all day long,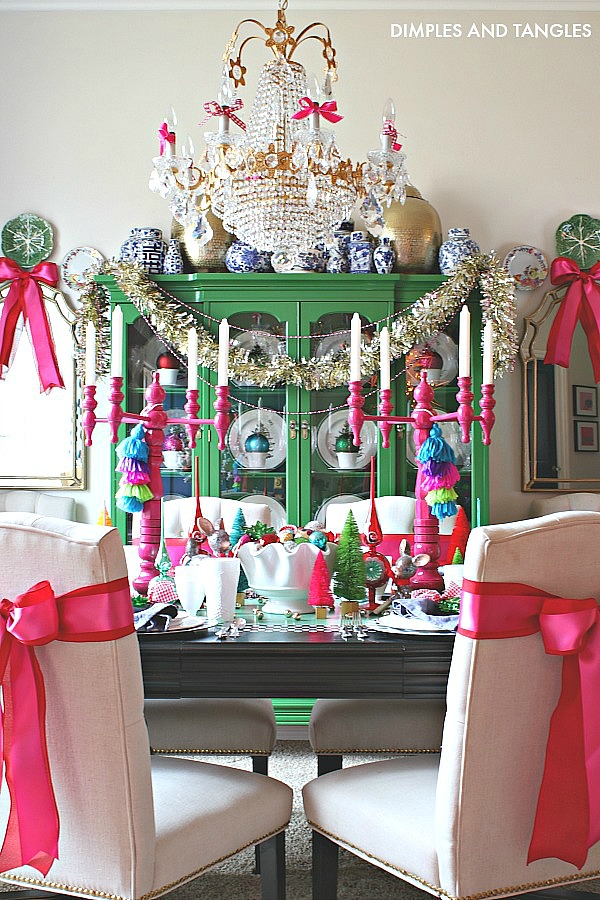 Oh that clever Jenna. She used colour everywhere in her Christmas decor. Our Boho Luxe Home vintage gypsum pillows fit right in with her beautiful decor.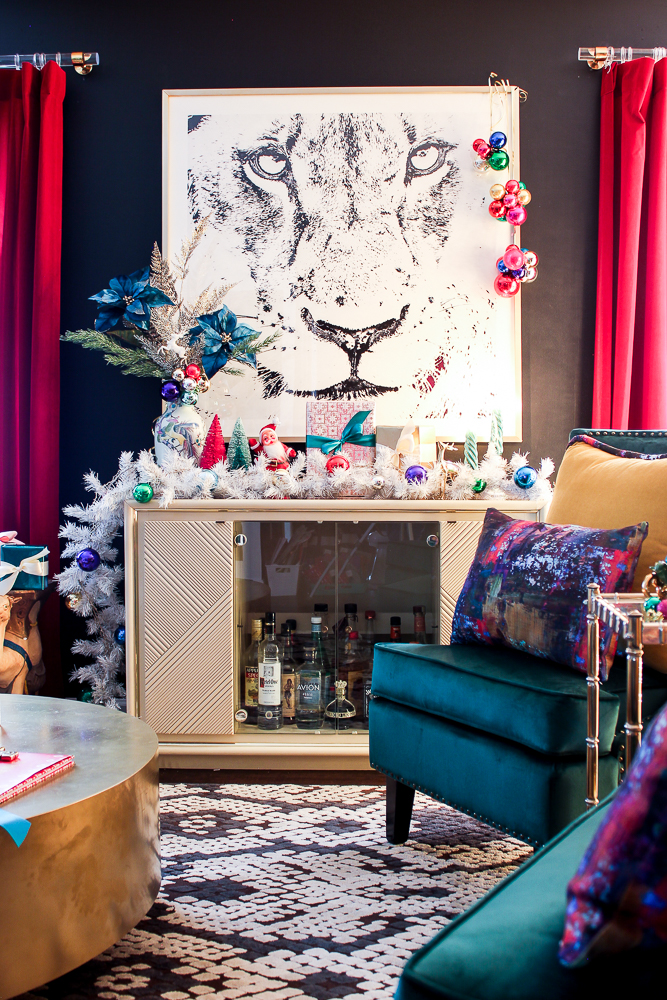 I hope that you're feeling inspired to decorate on the wild side after viewing all of these beautiful homes.
Are you ready for Santa yet? 🙂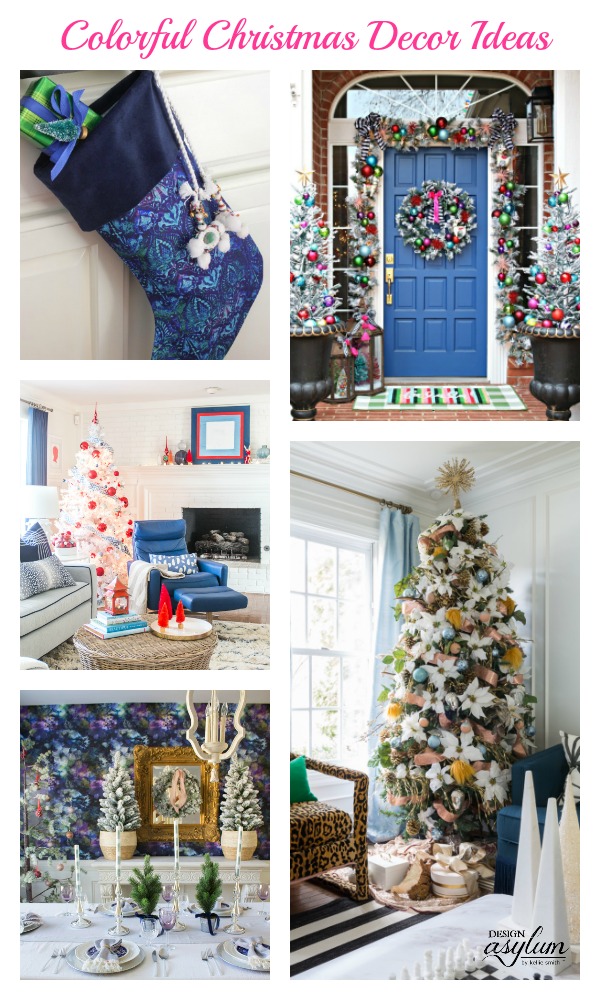 ---