February is here – the month of all love, chocolates, jewels, and a personal favorite: PINK!
What better Velvet Finishes colour could be suited for the sweetest month of the year than our stunning pastel pink colour: Ethereal.
Receive 20% savings at checkout using code FEB18COM
Now, let's take a look at a few pastel pink furniture painting & design inspirations…
Ethereal
Light, airy, tenuous, celestial. The perfect shade of pastel pink.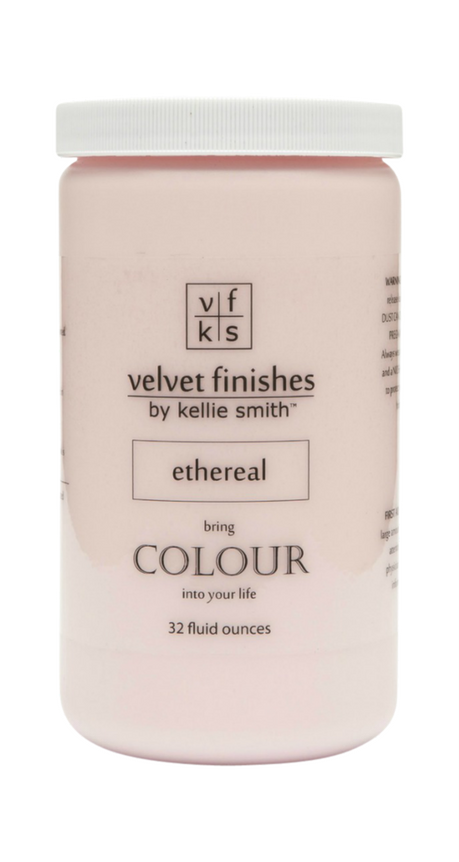 Pastels are making a comeback this year and you know I think pink is for grown ups as well.
Here are a few Ethereal painted furniture pieces…I hope that they inspire you to bring a dash of pink into your home!
Bee from Windgate Lane transformed this brass lamp into this lovely pink number using VF ETHEREAL!
Click below to view the before…you won't believe it.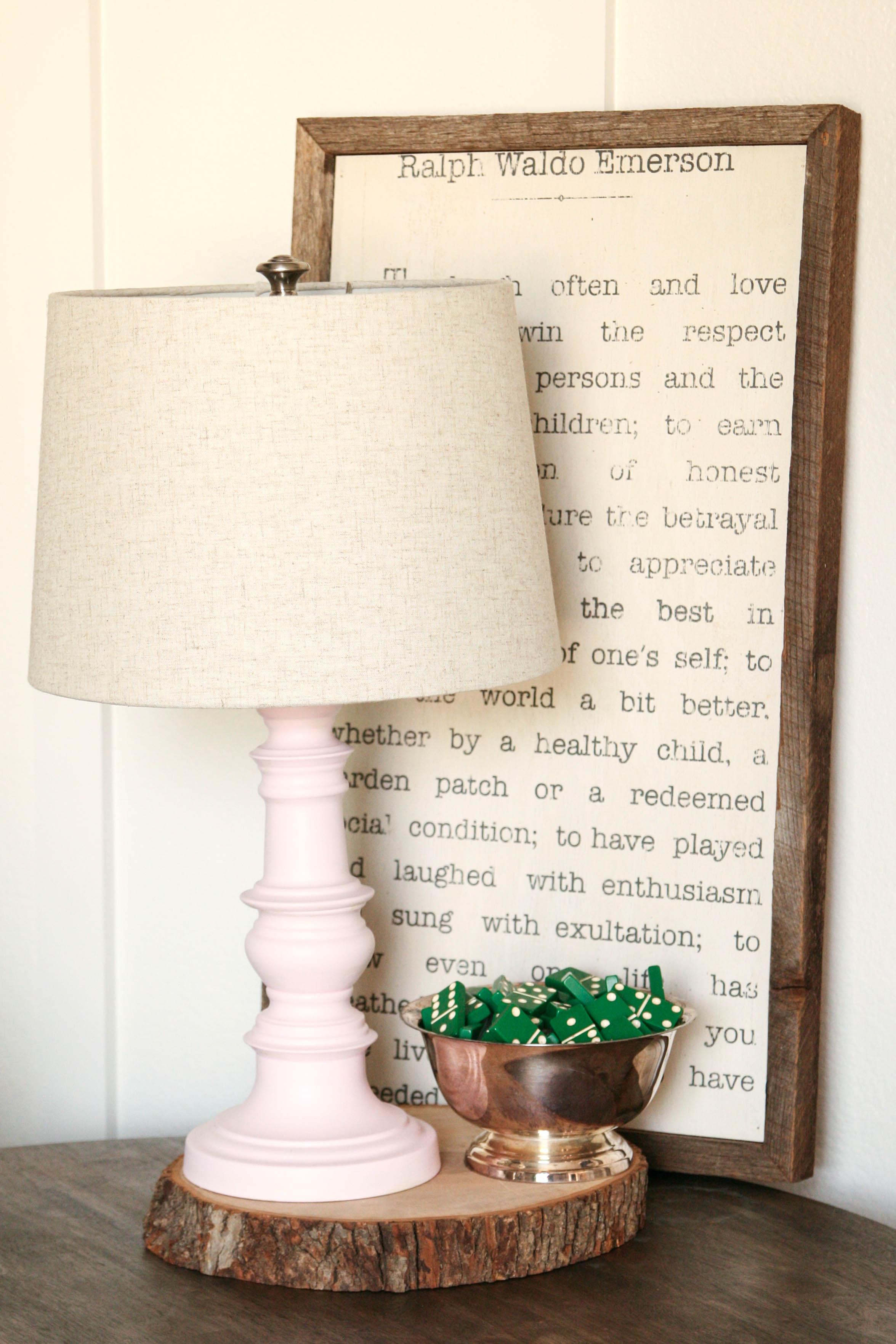 Shanna from Restoration Redoux used Velvet Finishes Ethereal on this lovely beauty.
Isn't that pattern totally fun?
Delicious and DIY has done it again with another lovely Velvet Finishes transformation, this time using Ethereal.
Liquid gold gliding covered the hardware and fun decoupauge papers were inserted into the drawers.
Take a look at this lovely chair makeover from Pursuing Vintage!
We love Kristen's colour (Ethereal) + fabric choices.
Now let's explore light pink interiors…
I love the pop of pink on this inside of this front door.
Pink. Drapes.
That chair though…..
A little dash of pink never hurts anyone.
Turning old dressers into bathroom vanities which is perfect for any bathroom renovations you plan to make…I love the look and would love to see an Ethereal one!
That's all the ethereal inspiration I have up my sleeve for you guys today.
I hope that you received some light pink painting and décor inspiration and enjoy your 20% savings!
To receive your 20% discount on our 32oz containers of Ethereal simply use the following code at checkout:
FEB18COM
Offer good February 1 through February 28, 2018
Happy February Friends!
---