Pantone is coloring the way for the new year with it's 2018 Colour of the Year, Ultra Violet.
A dramatically provocative and thoughtful purple shade, PANTONE 18-3838 Ultra Violet communicates originality, ingenuity, and visionary thinking that points us toward the future.
While purple is not an easy colour to use in design I love a challenge, and splash purple around whenever I get the opportunity!
Let's share the purple love and admire these electric interiors that express ultra violet in a grand way.
Shop the look of Ultra Violet with some of my favorite SmithHönig textiles…
Exclusive SmithHonig patterns: Ashes of Roses, Navaro Road, Bryony Storm Noir
Our removable, peel and stick wallpaper by the roll is available in an array of patterns.
All of these patterns and purples make my design heart super happy.
Elle Decor
Could you imagine this purple entryway welcoming you home everyday? Brilliant!
Simple pops of purple make a dramatic statement in this space.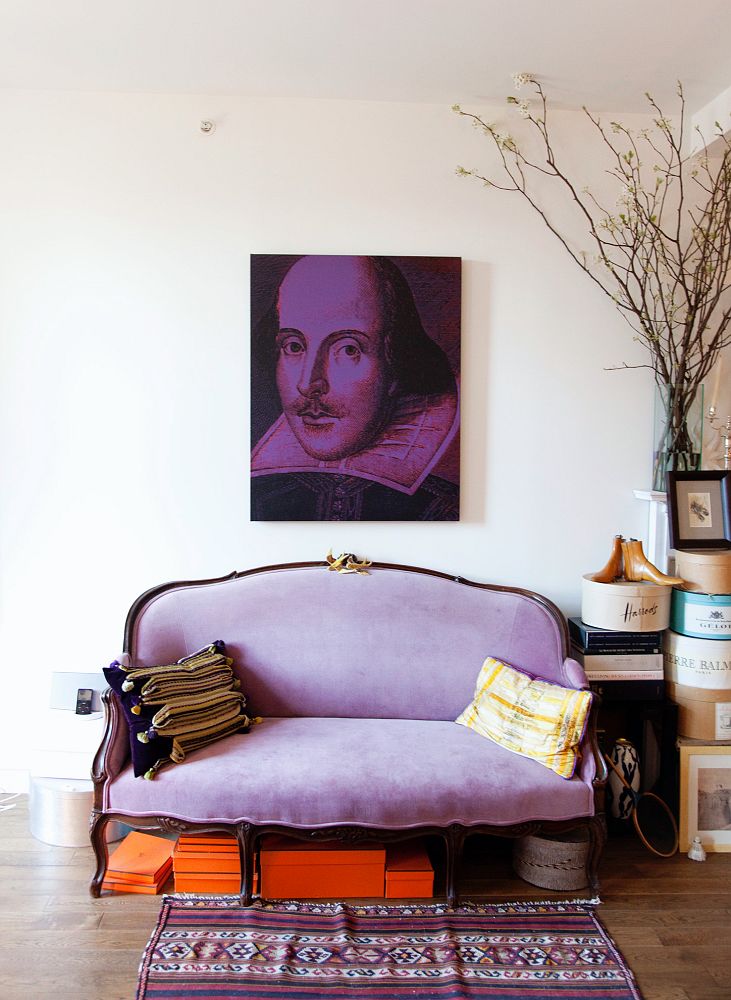 A high-fashion dog on a purple velvet chair…of course I had to include him n this roundup!
Like I've said before, animal prints go with any style, in any room, any time.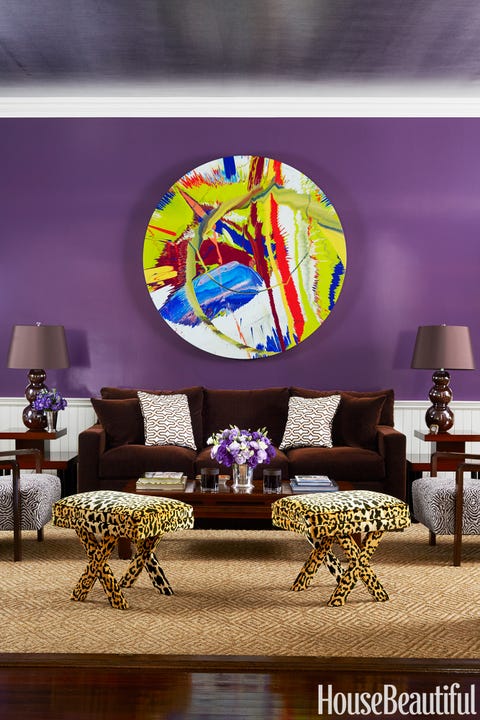 I need these chairs in my life….like yesterday.
Black walls get a bad rep, but I dig them. I actually love them.
This office has me rethinking everything about my home office. I need it. All of it.
A moody space at it's best; I love the deep, saturated colours.
A purple interior door…be still my heart. Be still.
So much purple, so little time.
This boho mix is killer.
That's all the purple I have for you today friends.
I hope that you colour your world this year with Pantone's Ultra Violet!
Remember that our Velvet Finishes purple shade, Stately, is a great way to bring a dash of Ultra Violet into your home.
Shop more Velvet Finishes colours here…!
Want even more purple? Head over to SmithHonig's blog, All Love, and view 5 ways to use Pantone's Color of the Year Ultra Violet  – or similar shades of purple – in your decor!
---