Moroccan tiles and the art of mosaic tile making date back many centuries in the old city of Fez in Morocco.
Handmade, hand-glazed and hand cut Moroccan mosaic tiles are crafted using traditional and regional organic clays and glaze pigments.
Moroccan handmade tiles are rich in complex geometric patterns that reflect the beauty of the ancient art of geometry.
Bottom line, Moroccan tiles are intricate, colorful, and flamboyant – my kinda thing!
Let's take a look at these drop-dead gorgeous Moroccan tiles and see how they can be used throughout different interiors…
Before we get to the good stuff, I need to tell you about my trip to Morocco this year!
The BHE and I went with a group of friends, including my business partner at Boho Luxe Home. Here are some photos from our amazing trip…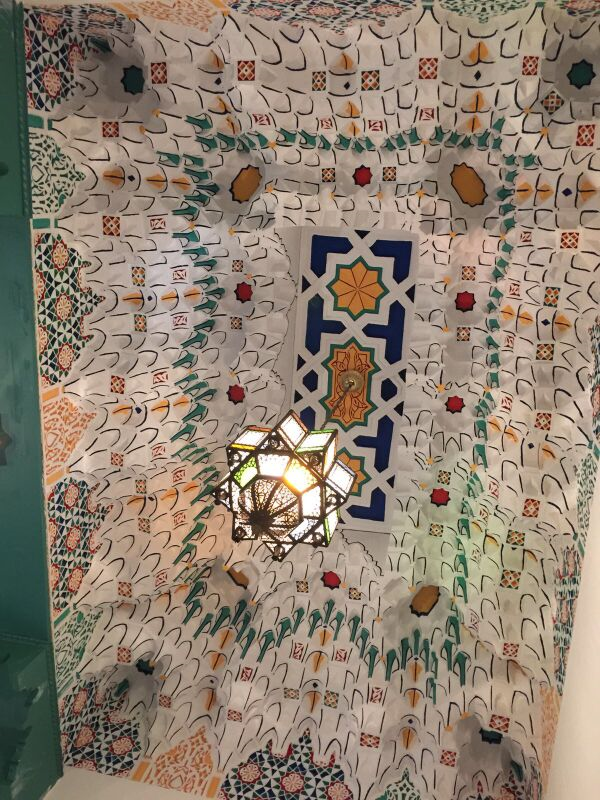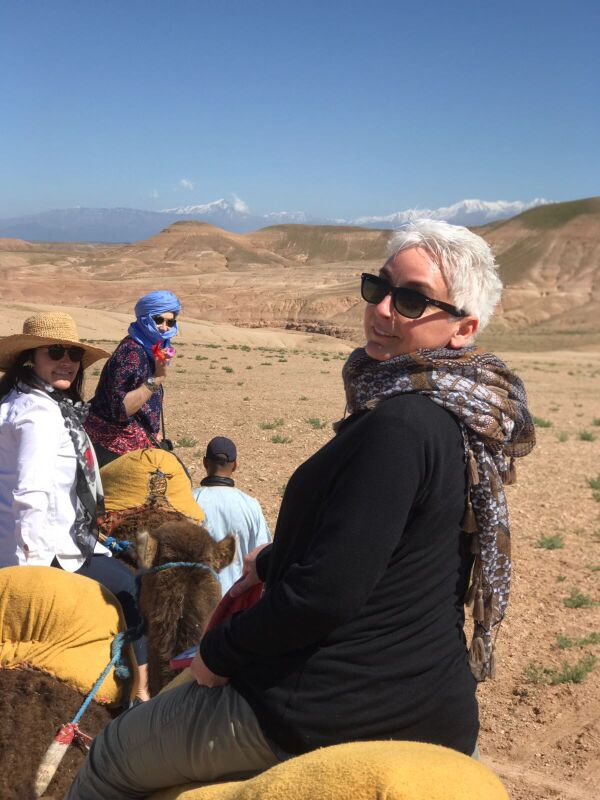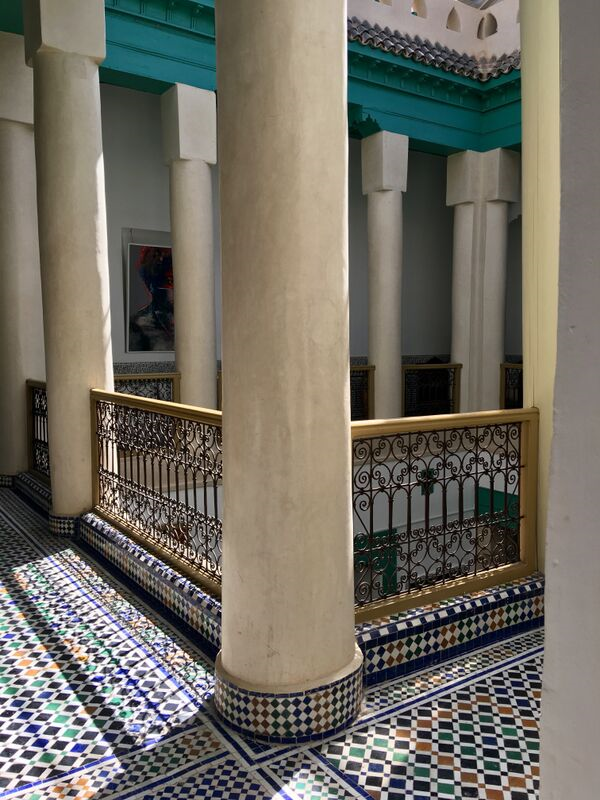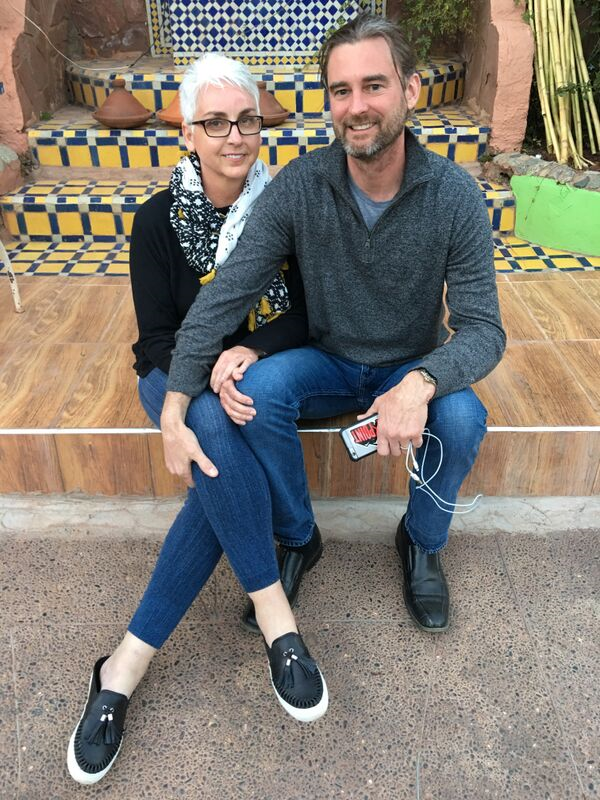 We had an amazing time, see more on Melanie's blog Rover at Home!
Moroccan Tile Outdoors
Moroccan Tile Entryway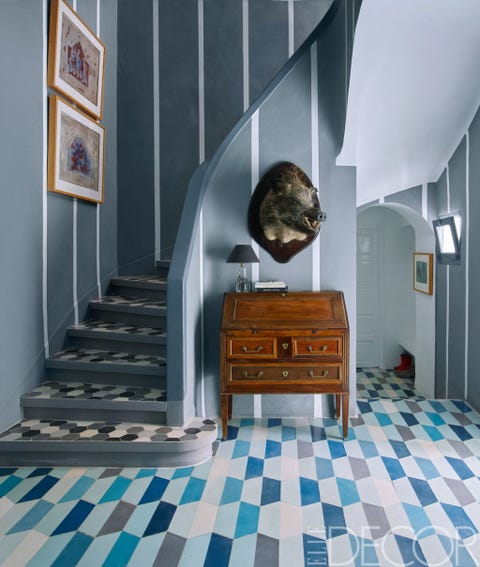 I cannot wrap this post up without mentioning our Boho Luxe Home textile, Moroccan Knot – it's one of my absolute favorites!
We currently offer it on art, fabric, pillows, and wallpaper.
Will you be adding a touch of Moroccan tiles to your interior? If so, how?
I would love to hear your plans!
---